Hope Wilk harp recital June 20th, 2022
Harp Recital by Hope Wilk

Date: June 20, 2022 at 7:30 PM

Location: The Royal Conservatory's Mazzoleni Hall (273 Bloor St, Toronto)

Contact:

This email address is being protected from spambots. You need JavaScript enabled to view it.

Tickets: Free, no ticket required!

Description: Hope Wilk will be performing works by J.S. Bach, Tournier, Salzedo, Caroline Lizotte, and R. Murray Schafer. This recital will mark the grand finale of her time at the Royal Conservatory as a part of the Rebanks Family Fellowship and International Residency Program. Hope Wilk is a student of Judy Loman.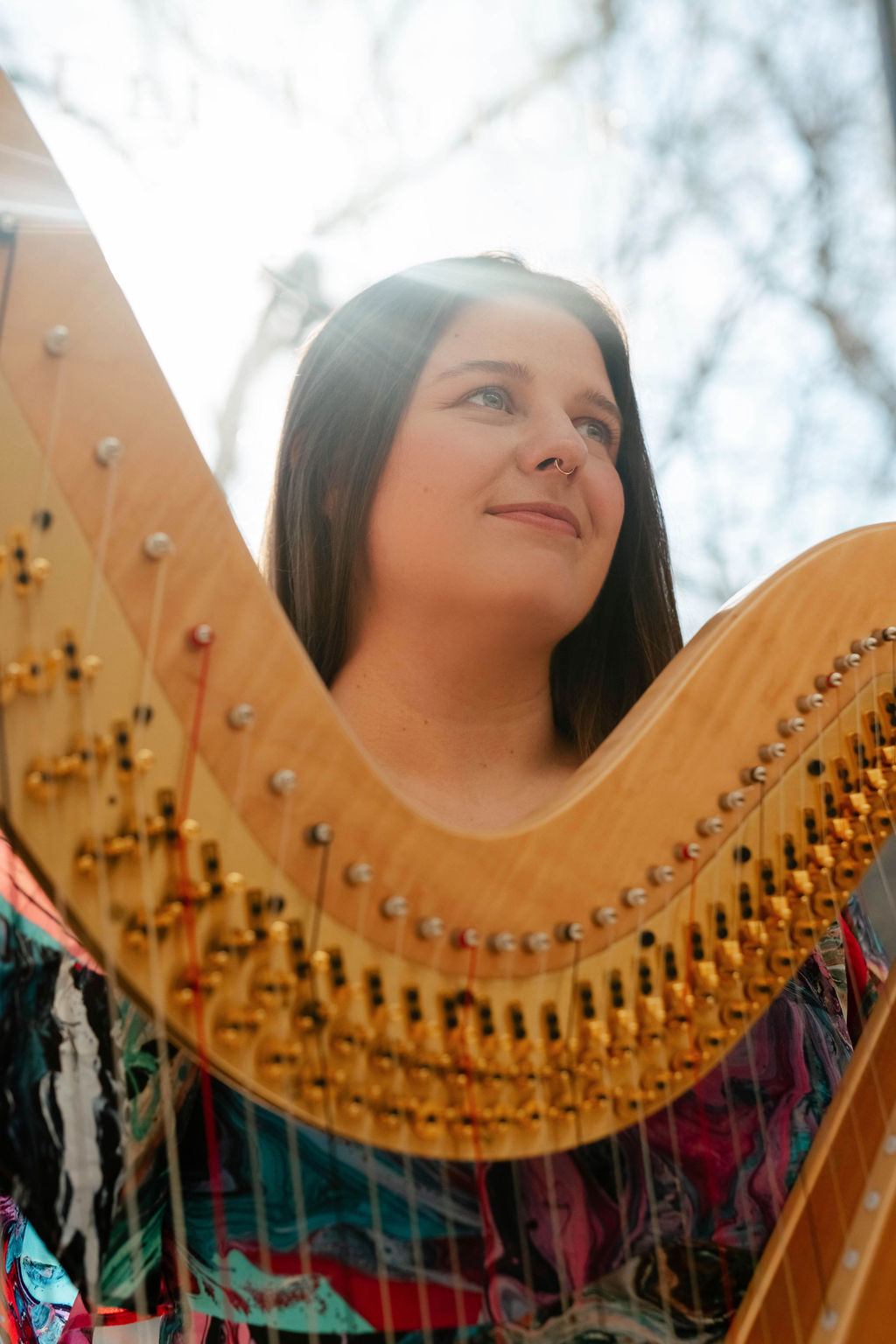 Submit Event
To submit your harp event, click on this form:
OR
This email address is being protected from spambots. You need JavaScript enabled to view it. us the following details (put EVENTS in the Subject):
Title of the event
Date:
Location:
Contact:
Tickets:
Description:
Photo or logo (no larger than 380 pixels wide x 380 pixels high)
Note: The Events section is managed by a community member volunteer, please be patient to allow a few days to have your event approved and published. It is best to submit your event several days in advance. We reserve the rigt to edit contect for clarity and space. Thank you.
2022 OHS Member's Events
Get to know our OHS harp community - click HERE to explore the websites and events of harp players across Ontario.
---
Grace Scheele - EVENT
not yr angel bby harpist

Event on Saturday June 4th, 2022 at 8pm
at Catalyst137
137 Glasgow St,
Kitchener, ON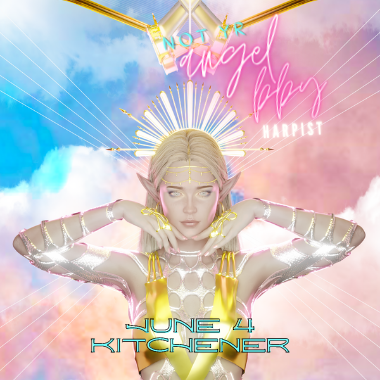 ••._.••´¯``•.¸¸.•` 🎀 meet angel bby 🎀 `•.¸¸.•``¯´••._.•
Ever wonder why women and harps seem to go hand in hand? Does hearing a harp pluck take you to heaven? On June 4, an angelic avatar, angel bby, will square off against her human creator, electroacoustic harpist Grace Scheele . Together, they will unravel and re-spin the heavenly/pastoral/fem tropes that alternately plague and buoy 21st-century harpists and their instrument. This multimedia event is pure audiovisual indulgence, mixing memes, audio-interactive projections, electric harp, pastel gore imagery, sonic cacophony and ethereal soundscapes.
Presented by Open Ears Festival of Music and Sound
during their 2022 Festival, running from June 2-5. 2022 in Kitchener, Ontario
$10 Tickets HERE

Event Website: www.angelbby.life
info | This email address is being protected from spambots. You need JavaScript enabled to view it.
---
Erica Goodman - CD

A Net of Gems
An exciting new flute & harp album release from Suzanne Shulman & Erica Goodman.
"A Net of Gemsis the latest project of acclaimed Canadian musicians Suzanne Shulman and Erica Goodman. Following the success of their 2018 Naxos release "Serenades and Sonatas," this album showcases the exquisite combination of flute and harp through a program that includes a dazzling new work for the ensemble, virtuosic showpieces, and the duo's interpretation of traditional favourites.
Flutist Suzanne Shulman, with more than 40 recordings in her discography, has collaborated with some of the greatest names in the classical world, including pianist Glenn Gould. Juno award winning harpist Erica Goodman was already on stage as a teen and performed with Igor Stravinsky. The two musicians began their music journey together in the 1970s and say "it's a privilege and career highlight" to work together.
A Net of Gemstakes its name from the title track, a piece dedicated to the two musicians by Toronto composer David Occhipinti. About this world premiere recording, Occhipinti says "Shulman and Goodman bounce light off of each other throughout the piece using the flute and harp to reflect the musical ideas I composed. I am honoured to have had these two amazing musicians record my work."
For the rest of the program, the duo looked for works with "strong fantasy elements", which the cover art, by Leonora Carrington, beautifully portrays. There is the nostalgic Saint-Saëns Fantaisie, which Goodman first learned with her father, former TSO concertmaster Hyman Goodman. Gnossienne No. 5 by Eric Satie was selected by Shulman who "can't resist a quiet ending." These sit alongside Doppler/Zamara's romantic virtuosic showpiece Casilda Fantaisie, and Narthex by Bernard Andrès which features intriguing and surprising sounds from the two instruments.
As a founding member of the outstanding ensembles Camerata Canada, Trio Lyra and ChamberWORKS Suzanne Shulman has premiered commissioned works by many prominent Canadian composers including Srul Irving Glick, Milton Barnes, Marjan Mozetich, Glenn Buhr, Christos Hatzis and Jacques Hétu. She has performed and taught all over the world and is currently a flute instructor at McMaster University in Hamilton. Erica Goodman is a charter member of New Music Concerts, has encouraged many prominent Canadian composers to write for harp, and has been voted NOW Magazine's Classical Musician of the Year. She is the harpist with the Hamilton Philharmonic Orchestra.
The award-winning sound engineer and producer is Kirk Starkey of Wolftone Media."
WATCH THE CD TRAILER
|
PURCHASE THIS CD
|
SPOTIFY
|
APPLE MUSIC
Details

Category: Members Performance Members Performance